September at the Narara Ecovillage: "Healing with Horses"
And now for something completely different!
On Saturday September 23, from 4.30 to 5.30 p.m., Scilla Sayer (Narara Ecovillage) and Jedda Britten (Founder, Watagan Windhorse), will talk on "Healing with Horses".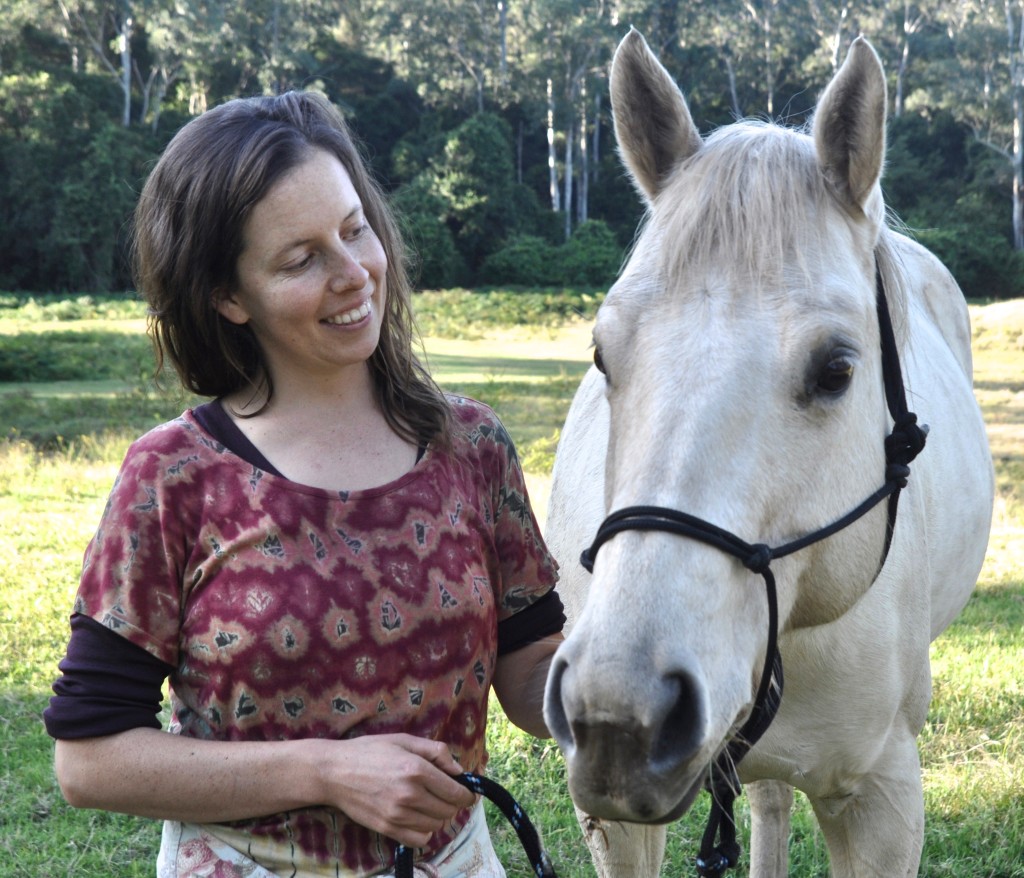 Photo above: Jedda Britten.
Scilla writes: "I have witnessed the benefits of this experience for children, young people and adults affected by abuse, neglect or family violence; isolation; loss of homeland due to war; mental health challenges; eating disorders and many other experiences of disconnection, distress, grief or trauma. My clients have found reassurance, respite, regulation and restoration – as well as fun!"
"School students unable to flourish and at risk of exclusion have gained insight and helpful skills that are transferable to the classroom through being in the presence of these beautiful, non-judgemental, herd-based flight animals".
Jedda is a young qualified teacher and bush adventure leader. "Like Scilla, I deeply honour Nature as our most profound 'teacher'. I am blessed to have access to an exquisite 100-acre property in the foothills of the Watagan Range with its resident herd of horses. Here we are gently building a healing and learning practice under Scilla's mentorship and support from her family".
If you are interested in learning more, come and join Scilla, Jedda and (with luck) a couple of horsey healers from the herd, in September at the Narara Ecovillage.
Some Background.
Scilla moved from Tasmania a few months ago to become an active 'local' member of Narara Ecovillage. Being involved in the evolution of our village reflects a lifelong commitment to intentional community. It follows 15 years of manifesting another vision project: working in partnership with equines of all kinds to bring positive change to the lives of hundreds of humans.
A teacher by her first profession, Scilla worked for many years in child protection, mental health and disability services. After further training in a range of equine-assisted therapy and education approaches in Australia and overseas, she set up Chiron Horse Programs, a pioneer service of this type near Hobart. She is now delighted to be mentoring Jedda in the establishment of Watagan Windhorse, less than an hour north of Narara.
Jedda Britten is the Founder of Watagan Windhorse. Programs at Watagan Windhorse will include:
Equine-guided Learning – experiences tailored to suit individual needs for personal growth and healing
Horseplay with Purpose – programs for children promoting compassionate connection with self and other in small safe groups
Being Her, Being Herd – programs for teenage girls offering experiences for strengthening awareness, encouraging authenticity and building courage in small groups
Nature–based Learning – day programs for homeschool groups incorporating equine-guided experiences
Scilla said: "This is an exciting new venture in the Central Coast/Hunter Region and a number of the members of our ecovillage and the locality are looking forward to enjoying the healing that is potentially accessible 'in the space of compassion between horses and humans".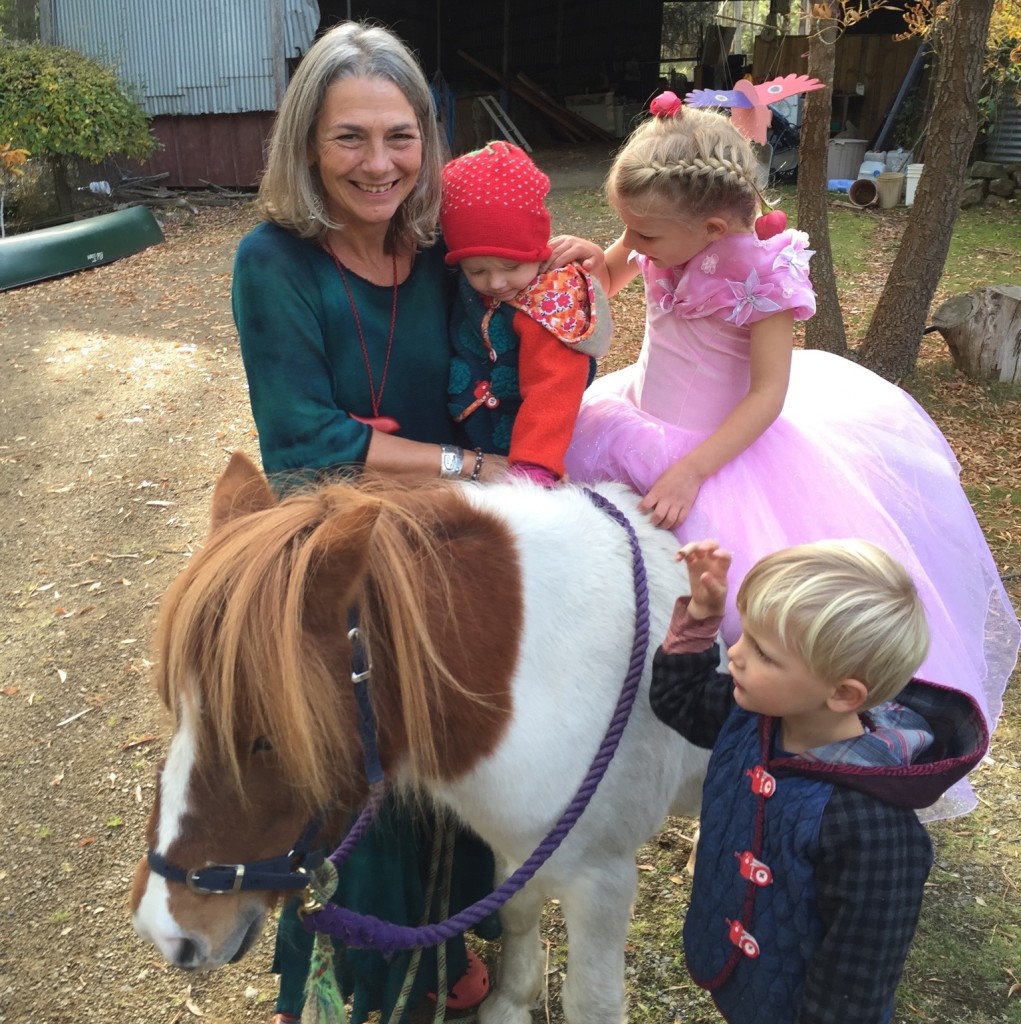 Photo above: Scilla Sayer with grandchildren.
If you are interested in learning more, come and join Scilla, Jedda and (with luck) a couple of horsey healers from the herd. If you are unable to make it on the day, but would like information, please contact Scilla (scilla.sayer@gmail.com) and Jedda (jedda.britten@gmail.com).