The 2016 festival was packed with great talks and workshops.
There is a complete list of speakers at the bottom of this page.
---
Jane Toner.
The workshop "Biomimicry: Lessons from Nature for designing thriving communities and buildings" was presented by Jane Toner. Jane is an architect, sustainability consultant and Australia's first certified Biomimicry professional. She is also founder of Biomimicry Swarm Australia, through which she encourages and supports the uptake of Biomimicry in Australia through networking events, presentations, and design workshops.
In her Ecoburbia presentation, Jane demonstrated how Biomimicry can be used to meet challenges faced in the design of the built environment and in community organisations (you can see many examples of Biomimicry at http://Biomimicryswarm.org). Following her presentation illustrating what Biomimicry is and how it can be applied, participants had the opportunity to engage in exercises exploring the application of the deep patterns of Nature.
For more details, go to the "Workshops" page of this website.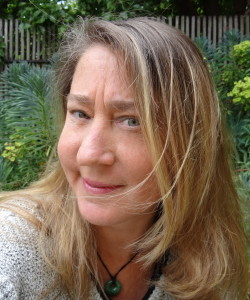 ---
Jane Milburn.
You have heard about 'Slow Food' and maybe 'Slow Cities'. So come along and find out about 'Slow Clothing'.
The workshop "Slow Clothes. Reclothing with Conscience", was presented by Jane Milburn, an agricultural scientist and communications consultant who set up Textile Beat as an innovative enterprise focused on dressing with conscience and story through more thoughtful and ethical use of clothing resources.
Jane is a member of Fashion Revolution Australia.
Jane is at the cutting edge of the slow clothing movement in Australia, after earlier work in journalism and rural communications. Jane focuses on the substance, not just the style, of the clothing we wear every day as protection for our bodies and as a statement about who we are.  Her premise is that clothes do for us on the outside what food does on the inside – nourish, warm, and engage our body and soul. In the same way that conscious eaters are sourcing fresh whole food and returning to the kitchen – conscious dressers are seeking to know more about clothing provenance and the making process.
For more details, go to the "Workshops" page of this website.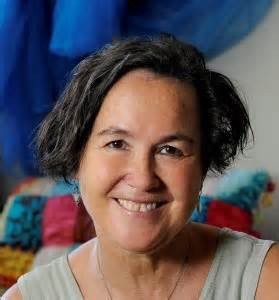 ---
Maryanne Cantwell, HCB Solar.
Solar Update – The Value of Solar – and Batteries are Here!
Maryanne has 20 years experience in Energy Efficiency and Solar Energy.  She is General Manager of HCB Solar, who have installed solar on over 1000 Homes, over 500 NSW Schools and are leaders in the fast growing Commercial Solar market – having installed 1100kw in 2015.  HCB Solar are Solar Experts, offer a range of solar products and are committed to giving homes and communities a solar set up that works for their needs.  She also spoke  about 4 batteries available on the market and how different inverters go with the different batteries coming out.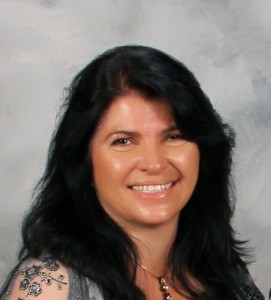 ---
Alexia Martinez
She's up in the food forest harvesting goodies, or with the chooks going to greener pasture; find her in the kitchen making preserves, or in the bush pulling lantana… Alexia tinkers, gardens, cares, volunteers and shares. She teaches too. Permaculture, family farming, down-to-earth simple living. Find her on her farm, at Permaculture Central Coast monthly meetings or join her courses.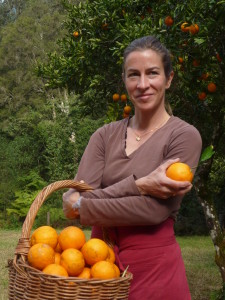 ---
Mark O'Brien
Simple Yoga as a sustainable way of everyday health
Mark shared simple and practical insights and techniques in a lively and interactive session, exploring how to sustain a positive outlook and energy amongst the busy-ness of modern living. No fitness or flexibility was required (honest!) You just needed the ability to breathe, a sense of curiosity and a desire to enjoy life more.
No yoga mat or equipment required.
Mark is the founder of Qi Health & Yoga in Manly and has practiced Yoga for 23 years with well over 10,000 teaching hours under his belt. He's a dad, a Narara Eco Village member and environmental advocate, interested in accessible, practical ways to live well and flourish.
His teaching is lively and often irreverent, using a gentle style laced with practical insights and ideas to lead the body and mind to receive the profound benefits of yoga. These include relaxation, increased energy, more connection to the world and sometimes, inner peace!
---
Dick Clarke.
How materials are the next Big Thing for advances in sustainable buildings.
The design and construction world is finally mainstreaming passive design and energy efficiency, led by sustainability leaders in the residential sector, and by green building ratings and commercial imperatives in the commercial sector. Some materials have always been 'green' others are getting 'greener', but there is still a long way to go before can say materials manufacturing is anything like sustainable. Dick Clarke will look at some which are already making massive reductions in eco-impacts, and what's coming over the horizon.
Dick is principal of Envirotecture, is an Accredited Building Designer with over 35 years experience, focusing exclusively on ecologically sustainable and culturally appropriate buildings, as well as sustainable design in vehicles and vessels, and has received many Design Awards. He holds a Master of Sustainable Futures degree (by research at the Institute for Sustainable Futures, UTS), on the topic of the effect of state and local planning instruments on the sustainability of the built environment.
Dick holds Building Designer Accreditation (No. 6029) under the Building Designer Accreditation (NSW) scheme. He is Director of Sustainability, and Past President of the NSW Chapter, of Building Designers Australia (BDA). He is a Past President and Board Member of the Association of Building Sustainability Assessors (ABSA). He is also an Al Gore trained volunteer presenter of the Australian Conservation Foundation's Climate REALITY Project.
---
Lyndall Parris.
Lyndall is the founder of the Narara Ecovillage. Without her driving spirit, it would not have happened. Lyndall talked on "The Narara Ecovillage Story", including elements like Co-housing, Dynamic Governance (or Sociocracy), and Intentional Communities.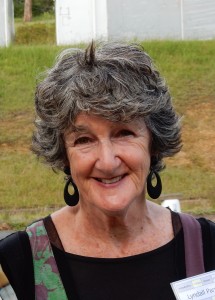 ---
Alex Impey
Hemp – sustainable and versatile – the potential for a hemp industry in NSW
Alex Impey is an entrepreneur, activist and environmentalist. Alex has been involved in the international hemp & cannabis Industry for the past 8 years where he has established himself as a market leader. Alex previously has worked with Europe's largest grower and producer of hemp seed food products, which gave him valuable knowledge of the importance of hemp seed in the human diet. With a bank of knowledge, and passion to make a positive change in Australia, Alex headed back home to the Central Coast of NSW where he now owns & runs Australia's largest online hemp outlet, the Hemp Store, which offers a diverse range of clothing, body and food products all made from hemp. A retail showroom situated in Woy Woy further compliment's Alex's achievement's and goals to educate and offer sustainable and healthy products made from hemp.
For Ecoburbia 2016, Alex Impey gave a presentation on the potential of establishing a hemp industry here in NSW, and what it will mean to our regeneration of our region. Alex discussed topics such as the history of hemp in Australia, hemp vs Crude oil & coal, hemp & health, building with hemp, and of course the various products that can be made from the cannabis/hemp plant. Alex says that, with over 25,000 documented uses, you would not want to miss his presentation on what is no doubt the world's most beneficial plant.
---
Tim Silverwood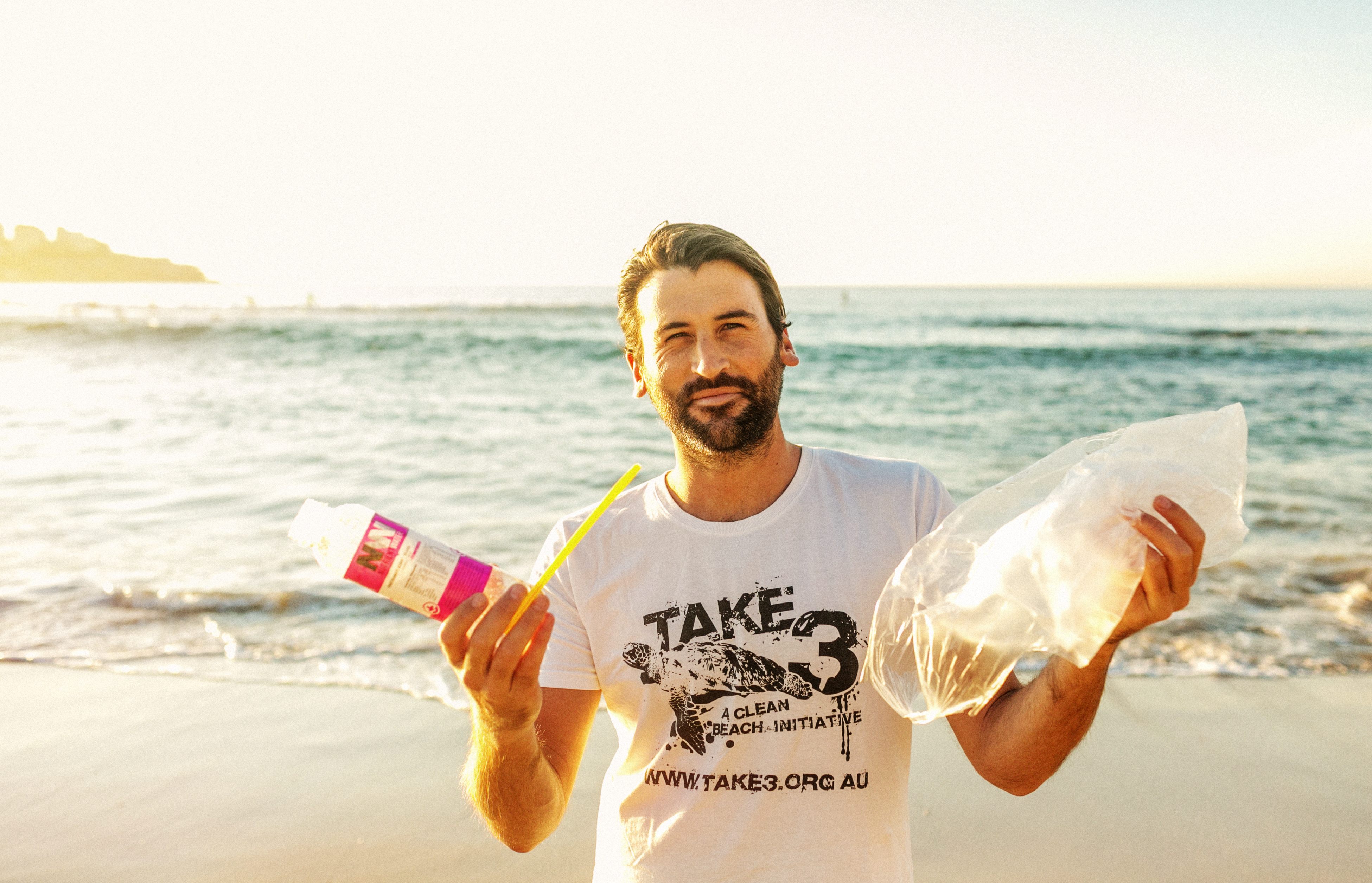 Tim Silverwood is an ordinary guy who has found himself at the forefront of a global movement. His personal decision to start cleaning trash from his local surf breaks has led him on an extraordinary journey encompassing adventure, scientific research, activism, organisational development and environmental enterprise.
Tim is co-founder of the not-for-profit organisation Take 3 that asks everyone to simply take 3 pieces of rubbish with them when they leave the beach, waterway or…anywhere. What began as a grass-roots project to clean local beaches has developed into a global movement to 'change the face of trash'.
Tim is founder of ReChusable, an enviro-enterprise that provides sustainable alternatives to disposable products; is a spokesperson for the Boomerang Alliance, advocating waste and recycling reform in Australia; a member of the Circular Economy Australia movement; a consultant to government and industry and was the 2014 NSW Government Green Globe Sustainability Champion.
Tim's story is entertaining and inspiring, reminding us that anyone and everyone can be a change-maker. A specialist in waste and its impact on the natural environment, Tim has built a successful career in addressing the urgent need to transform the way we make, dispose and think about 'stuff'.
---
Allyson Jennings
Sea Shepherd.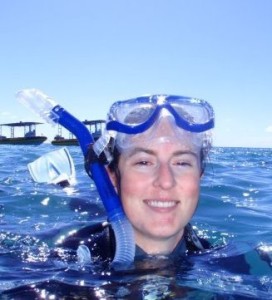 Allyson Jennings is a scientist, conservationist and activist. She joined Sea Shepherd in 2012 after experiencing a ship tour on the flagship MV Steve Irwin, cementing her commitment to conserving the oceans and all which rely on them, however has always had a keen interest in nature since she was a young child. Allyson is currently the NSW Coordinator for Operation Apex Harmony – Shark Defence Campaign and an active member of Sydney Chapter.
Her work with Sea Shepherd also compliments with her work as a science communicator. Allyson believes that in order to preserve the beauty of what our natural planet offers us humanity has to connect, love and protect it. Everything has a place on our planet.
"For the talk, I presented our present and past campaigns plus our successes so far: Icefish (IUU fishing), Apex Harmony (sharks), Driftnet (IUU driftnet fishing), Marine Debris (rubbish in our oceans) and Fight for the Bight (BP drilling in the Great Australian Bight) and how the community can become involved in defending the oceans".
---
Angus Stewart
Sustainable Gardening

Angus Stewart was available in "Angus' Green Space" at the Festival all day to answer  gardening questions.
Angus is a long-time Central Coast resident and has been a presenter for ABC TV's ever popular Gardening Australia program for nine years. Previously, Angus was a gardening presenter on Channel 7's Sydney Weekender program and on Foxtel's Lifestyle Channel and NBN 3's Today Extra program. He was a regular on the John Doyle Afternoon program as the 'Doctor of the Dirt, Surgeon of the Soil, Professor of the Paddock' in the early 1990s.  He currently appears on the Weekend Program on Saturday mornings between 9 and 10am with Simon Marnie answering Gardening Talkback questions.
Angus has authored three books for the ABC – Gardening on the Wild Side, Let's Propagate – A Plant Propagation Manual for Australia and Australian Plants for Year Round Colour. His latest book is the beautiful The Australian Native Garden. A Practical Guide (with A.B.Bishop), and there will be lots of copies available at the festival.
Angus once worked at the former Horticultural Research Station, which is now the site of the Narara Ecovillage.
---
Sally Neaves.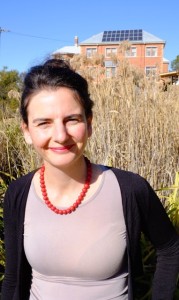 Sally Neaves was one of three speakers in the session on "Sustainability and Spirituality". Sally is the education coordinator at Rahamim Ecology Centre, Bathurst NSW, a ministry of the Institute of Sisters of Mercy of Australia and Papua New Guinea. After 13 years in Secondary education in Japan, Korea, Vietnam, Cambodia, and Australia (especially integrating Religious Education with Science and Geography for global issues resolution) she now leads curriculum design, spirituality days for teachers and students exploring spiritual ecology, attentive to reciprocity and wholeness, at the Rahamim demonstration site. Her background in Theology enables her work to speak to Catholic communities seeking a spirituality for a scientifically-aware age.
---
David Roberts.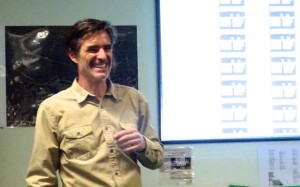 David Roberts spoke about the Narara Ecovillage's "Smart Grid" Project.
David Roberts is Sustainability Coordinator at the Willoughby City Council in Sydney. He is an Environmental Scientist, specializing in water and energy management.  David and his wife Megan love getting their young family into the bush and out on the ocean.  They run from TV and embrace creativity.  They enjoy spending time with family and friends and are known by their neighbors as "the family with chickens".
---
John Talbott.
John has been the Project Director for the Narara Ecovillage since it's founding in 2012. Previously he was the Director of the Findhorn Ecovillage Project for more than twenty years. Findhorn is a well known intentional community founded in 1962 in the north of Scotland. During that time he helped pioneer green building methods, ecological infrastructure and renewable energy systems. He is the author of Simply Build Green, and has lectured widely on the subject of building sustainable communities.
John considers 'spiritual sustainability' as a key element to any ecovillage, along with ecology, economics and social sustainability. He spoke on what that means in the context of community and why it's important to develop our unique spiritual practise that works for us. His is golf.
---
Gen Kelsang Dawa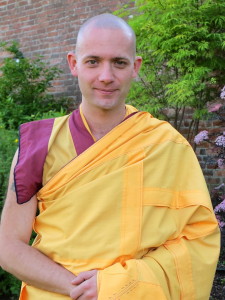 Gen Kelsang Dawa is a western Buddhist monk and the resident teacher at Khedrubje Kadampa Buddhist Centre, Wamberal. A sincere student of Geshe Kelsang Gyatso for over 15 years, Gen Dawa has taught Buddhism in both England and Australia. His gentle manner and kind heart exemplify the Buddhist way of life. Dawa teaches most of the meditation classes and day courses in the Central Coast and Central West areas.
---
Biodynamics Sydney.
Diane Watkin.

Diane is co-founder of Biodynamics Sydney, and co-presents  workshops,  Biodynamic Backyard Blitzes,1 year course and 3 year training programs. She is passionate about the ability of biodynamics to increase fertility, remediate soils, and provide premium balanced food for human and animal health.
Bronwyn Schaewel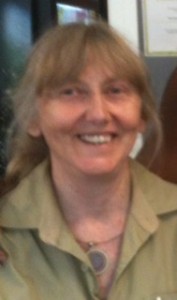 Bronwyn is a long term resident of Central Coast.She has studied and been involved with conservation and land care over the years. Her interest in biodynamics came when seeing the difference in the method of growing food through the biodynamic practises.Many people have shown an interest in a simpler and cheaper method. Even for a small backyard. Farmers all over the world have been using this method for many years successfully.
---
Byron and Renee Twilley, Pure Oils.
Are you looking to make changes in your health, lifestyle and approach to life in 2016?
In this workshop Byron and Reneee showed why so many people are turning to the natural alternative of therapeutic grade essential oils, and gave practical examples of how they can be used in day to day life.
Some things you would have learned: Boost the immune, remedies for stress, sleep, mood management, digestive issues, detoxing, weight management, etc.
We'll also show you how to make a natural multi-purpose spray and we'll be giving this away to one lucky attendee.
---
And lots more speakers!
---
Narara Ecoburbia Festival 2016
12-Apr-16
Speakers
Name
First
Organisation
Topic
Venue
Time
Meet the speaker * (Main Hall)
Blacha
Olga
Sustainable Natives
Native Herbs for Health
Green Space
1.10 p.m.
Brown
Mark
Purple Pear Farm
Purple Pear Farm and Community Supported Agriculture,
Art Studio
1.30 pm
Cantwell
Maryanne
HCB Solar
Solar power and batteries: the latest news
Art Studio
11 a.m.
Clarke
Dick
Envirotecture
Materials: the next Big Thing for advances in sustainable buildings.
Performance Space
1 p.m.
11-11.30
Dawa
Kelsang
Central Coast Buddhists
Spirituality and Sustainability Forum
Library
11 a.m.
Farrell
Tony
ARVIO Hi tech sustainability products
Main Hall
10.30 a.m.
Farrow
Adam
Built Smart Modular Homes
Modular Homes
Performance Space
1 p.m.
Impey
Alex
The Hemp Store
Hemp the wonder plant- for clothing, food, health and buildings.
Performance Space
12 p.m.
10 a.m., then at stall
Martinez
Alexia
Permaculture: Guilds
Green Space
12.45 and 2 pm
Milburn
Jane
Textile Beat
Slow Clothing: dressing with conscience
Library
9 a.m.
1.30-2p.m.
Milburn
Jane
Textile Beat
Q and A re Slow Clothing
Library
2.30 pm
Neaves
Sally
Rahamin Ecology Centre
Spirituality and Sustainability Forum
Library
11 a.m.
O'Brien
Mark
Qi Yoga and Health
Simple Yoga as a sustainable way of everyday health
Performance Space
9 a.m.
O'Brien
Mark
Qi Yoga and Health
Simple Yoga as a sustainable way of everyday health
Library
12.30 p.m.
Parris
Lyndall
Narara Ecovillage
The Narara Ecovillage Story
as told by the Founder Lyndall Parris.
Performance Space
10 a.m.
9.30-9.45
Pilkington
Leigh
Termites and rats? Integrated Pest Management.
Green Space
12.15 p.m.
Roberts
David
Narara Ecovillage
The Narara Ecovillage Smart Grid
Art Studio
12 p.m.
Jennings
Allyson
Sea Shepherd
Defending Ocean Wildlife Worldwide
Art Studio
2 p.m.
Schaewel
Bronwyn
Biodynamics Sydney
Premium Soil Fertility with Biodynamics
Green Space
1.35 p.m.
Silverwood
Tim
Take 3 and Rechusable
Plastic: latest research on plastic pollution.
Performance Space
11 a.m.
1 to 1.30
Solway
Elizabeth
Healing Effect
An Aboriginal Healing
Library
12 p.m.
Stewart
Angus
ABC TV Gardening Australia
Planetary Metabolism: Waste- fertiliser- food.
Art Studio
1 p.m.
Stewart
Angus
ABC TV Gardening Australia
Plant Propagation
Green Space
11 a.m.
Talbott
John
Narara Ecovillage
Spirituality and Sustainability Forum
Library
11 a.m.
Toner
Jane
BiomimicrySwarm
Biomimicry: Nature's Lessons for designing thriving communities and buildings.
Art Studio
9 a.m.
11.30-12
Toner
Jane
BiomimicrySwarm
Biomimicry: Q and A
Library
2 p.m.
Twilley
Renee
Pure Oils
Natural solutions for everyday health concerns
Library
1 p.m.
Vivers /Pieta
Sam and Simone
Viva Living Homes
Sustainable & Natural Homes – for slopes and bushfires affordably
Performance Space
2.30 p.m.
Vivers /Pieta
Sam and Simone
Viva Living Homes
Strawbale homes: practical demonstration
outside Art Studio
11 am and 12.30 pm
Watkin
Diane
Biodynamics Sydney
Premium Soil Fertility with Biodynamics
Green Space
11.45a.m.
Wilson
Paul
Arvio
Arvio's technical solutions for more sustainable homes
Performance Space
1 p.m.
Wriley
Lisa
Kariong Ecogarden
Setting Up Worm Tubs
Green Space
10 a.m.
NB Times and venues could be subject to change. We hope not, but check the web site or the Info desk.
* Meet the speaker: selected speakers will give a 5 minute presentation in the Main Hall, and then be available for discussion in the Hall for the next 20 minutes. Others can be contacted at their exhibit stalls.