2018 Village Open Days
In 2018 the monthly Open Days have a new format and are called Village Days. As well as the traditional site tours and finding people to answer your questions about the ecovillage project, there is a video presentation, and you can see members in action- whether it is repairing bikes, sharpening tools, digging drainage, selling plants, teaching meditation, taking about bee keeping action or giving our of edible weeds. Each month there will be different activities.
Village Days will be held on the last Saturday of every month, from 1-4pm, but N.B. there may also be extra activities in the mornings . Check this web site or the NEV website http://nararaecovillage.com or find us on Facebook for further details about each month.
Entry is $10 per person or $20 for a family. Entry is free to NELN members.
We hope to see you there!
Information.
These events will be held at the Narara Ecovillage, 25 Research Road, Narara, NSW 2250.
You do not need to register to attend the Open day or the Monthly Network talk. Cost to attend any part of the Open Day :individual $10, family $20 (Includes option to hear Monthly NELN Talk).
All parts of the Open Days are free to members of NELN and NEV, and those who have paid to attend the Open Day.
NB Membership of NELN allows you to attend all Open Days and Monthly NELN Talk for 12 months, and provides discounts on special workshops and tours. Annual membership costs individual $20, family $40. Join Now!
Saturday June 30: Village Open Day, 1 to 4 pm.
Saturday June 30: ATA (Alternative Technology Association) talk: "Energy efficient Windows,and the drive for more Sustainable Homes" 11.30am-12.30pm
Our June speaker is Graham Hunt, from the Alternative Technology Association (ATA)
http://www.ata.org.au/
. The ATA is a national organisation that supports households and communities to live sustainably by providing information and expert, independent advice on energy efficient design, solar power, rainwater tanks, sustainable materials, waste, and more.
Graham will tell us about the different options for windows, curtains and window furnishings, and also review the Window and Film Buyers Guide (in the current issue of the ATA's magazine Renew).
There will also be a sneak peek at an ambitious new ATA program to champion comfortable, healthy and resilient homes for all Australians (to be launched on World Environment Day June 5th).
NB All are invited to bring a lunch to share after the talk.
—————————————————————————————————————————————————————-
28th July Village Open Day, 1-4 pm.
NELN talk on Village Open Day, 11:30 to 12.30 pm.
"Down the Mekong: From Cambodia to Vietnam: Birds, Ruins and People".
Richard Cassels, Narara Ecovillage Member, visited Cambodia in 1969, just as the American airforce started carpet bombing the country, triggering nearly 30 terrible years of civil and regional war. In 2017 Richard returned to Cambodia for the first time last year to see how the people, the birds and the ruins had survived.
Richard will talk about recent advances in Cambodian archaeology and the understanding of the ancient civilization of Angkor, using LIDAR technology; and the new challenges of mass tourism.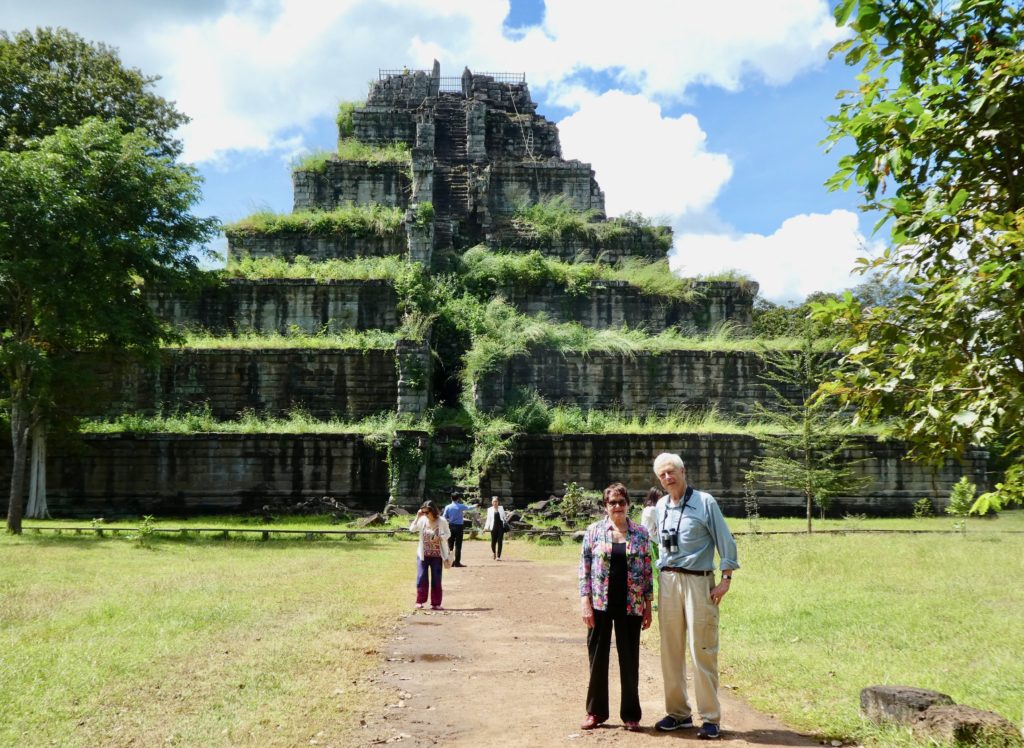 Cambodians are also developing new ecotourism opportunities for bird and wildlife watching in Cambodia, as well as facing major conservation challenges. A highlight was the visit to the Preak Toal RAMSAR wetland site on the great lake "Tonle Sap".  Preak Toal is the only breeding site in mainland SE Asia for many rare waterbirds, and the largest remaining  breeding site in the region for the rarest (and largest) stork in the world.
NB All are invited to bring a lunch to share after the talk.
——————————————————————————————————————————————————————
Future Village Open Days:
Saturday August 25
Saturday September 29
Saturday October 27
Saturday November 24.
——————————————————————————————————————————————————————–
Save
Save
Save
Save
Save
Save