Saturday 22 July.
1.30 to 4 p.m. Open Day tours and talk.
4.30 to 5.30 p.m. Network Talk by Olga Blacha of Sustainable Natives: " Creating a Native Habitat Garden".  4.30 to 5.30 PM, Community Dinner follows at 6 p.m.
Olga Blacha, MA Landscape Architecture, Horticulturalist and Owner of "Sustainable Natives" Nursery, Central Coast N.S.W.
Admission: All the above parts of the Open Day- the tour, presentation about the project, kids activities and the 4.30 pm talk by Olga -are open to the public and booking is not required. Admission cost is $10 adult, $20 family, payable on entry. Admission is free to members of the Narara Ecovilage Co-operative, to neighbours with invitation letters, and to members of the Narara Eco Living Network. You can join the Network and get free admission to all Open Days and Open Day talks for 12 months at: http://neln.org.au/join-us/membership-application/
---
Sunday 27 August.
10.30 a.m to 1 pm. Open day tours and talk,
1.30 pm. Monthly Network talk, details TBA.
---
Saturday 23 September.
1.30 to 4 pm, Open Day tours and talk.
4.30 to 5.30 PM, Scilla Sayer, "Healing with Horses",
Community Dinner follows, 6 pm.
---
Saturday 28 October.
Open Day 4.30 to 5.30 pm.
Network speaker: John Moriarty, "Aboriginal Art, Community and Business". 4.30 to 5.30 PM, Community Dinner follows at 6 pm.
John Kundereri Moriarty AM is Chairman and Co-founder of Balarinji, a leading Australian Indigenous design and strategy consultancy he established with Ros Moriarty in 1983. He also co-founded, and co-chairs The Nangala Project, a not-for-profit initiative creating an environment for change to benefit children and youth in remote Indigenous communities.
Born at Borroloola in the Gulf of Carpentaria in the Northern Territory, John was taken from his mother at the age of four and brought up in a number of boys' homes in Sydney and Adelaide under the then government's assimilation policy.
This motivated a lifelong commitment to advocacy for Aboriginal
equality, reconciliation and cultural preservation. Today a full
member of the Yanyuwa people of his birthplace and belonging
ceremonially to the Rainbow Snake and Kangaroo Dreaming, John has held senior and executive positions in Departments of Aboriginal Affairs at both Federal and State Government levels.
John's autobiography, Saltwater Fella, was published by Penguin Books in 2000, and was Highly Commended in the Australian Human Rights Commission Literary Awards.
Sunday 26 November.
10.30 am to 1 pm. Ecovillage Open Day – tours and talk.
1.30 pm. Monthly Network speaker Rhonda Chang, " Treating illnesses from head to toes with simple and natural methods".
.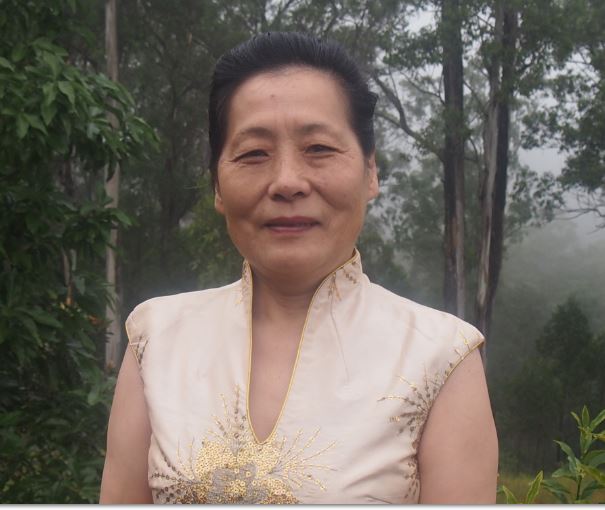 Rhonda Chang graduated from Beijing Chinese Medicine College in 1983, and practiced traditional Chinese healing for over 30 years. She gained her PhD from the Department of History and Philosophy of Science at the University of Sydney in 2012.She is the author of two books, Chinese Medicine Masquerading as Yi ─ A Case of Chinese Self-Colonisation, and Yinyang Wuxing, Spirit, Body and Healing.
Rhonda's talk  will include the theory behind traditional Chinese healing, and how it can guide people in treating illnesses with herbal medicines and how it can be used by anyone to maintain good health and a healthy lifestyle.
---
Saturday 16 December.
Open Day 1.30 to 4 pm.
Network speaker: Andrew Olivier, "The Global Ecovillage Network",  4.30 to 5.30 PM, Community Dinner follows at 6 pm.
---
Information.
All events are at the Narara Ecovillage, 25 Research Road, Narara, unless otherwise indicated.
You do not need to register to attend the Open day or Monthly Network talk. You usually do need to register for paid-admission workshops, but this will always be specified.
Cost to attend any part of the Open Day :(unless specified above) individual $10, family $20 (Includes option to hear Monthly NELN Talk). All parts of the Open Days are free to members of NELN and NEV, and those who have paid to attend the Open Day. Community meals ( if listed above): no cost if attending Open Day or NELN Talk. Please bring some food to share. E.g. a salad, soup, bread and cheese, fruit or a dessert.
NB Membership of NELN allows you to attend all Open Days and Monthly NELN Talk, and provides discounts on special workshops and tours. Annual membership costs individual $20, family $40. Join Now!
Save
Save
Save
Save
Save
Save