Saturday 14 October and Sunday 22 October.
Guided Bird Walks at Narara Ecovillage.
Sign up now for an exciting,  3-hour, guided  "Bird Discovery" walk at the Narara Ecovillage in October.
Local bird enthusiast and walk organiser Richard Cassels says: "October is a wonderful time of year for birds at Narara. Summer migrants like Dollarbirds, Sacred Kingfishers, Black-faced Monarchs, Koels and Channel-billed cuckoos have arrived to breed, while the local residents have already bred and are busy feeding their young".
"The walks are ideal for people who want to know more about birds, but don't know where to start. However the serious twitcher will undoubtedly also enjoy the rich birdlife of the ecovillage property. 133 bird species have recently need recorded here!".
On the morning of Saturday October 14, the walk will be guided by Central Coast bird watching expert Alan Morris, and will conclude with a healthy morning tea.
In the afternoon of Sunday 22 October (Note revised date: was previously advertised as 29 October) you can join in a guided walk and "Bird Count", with bird ace Nick Carson as part of National Bird Week.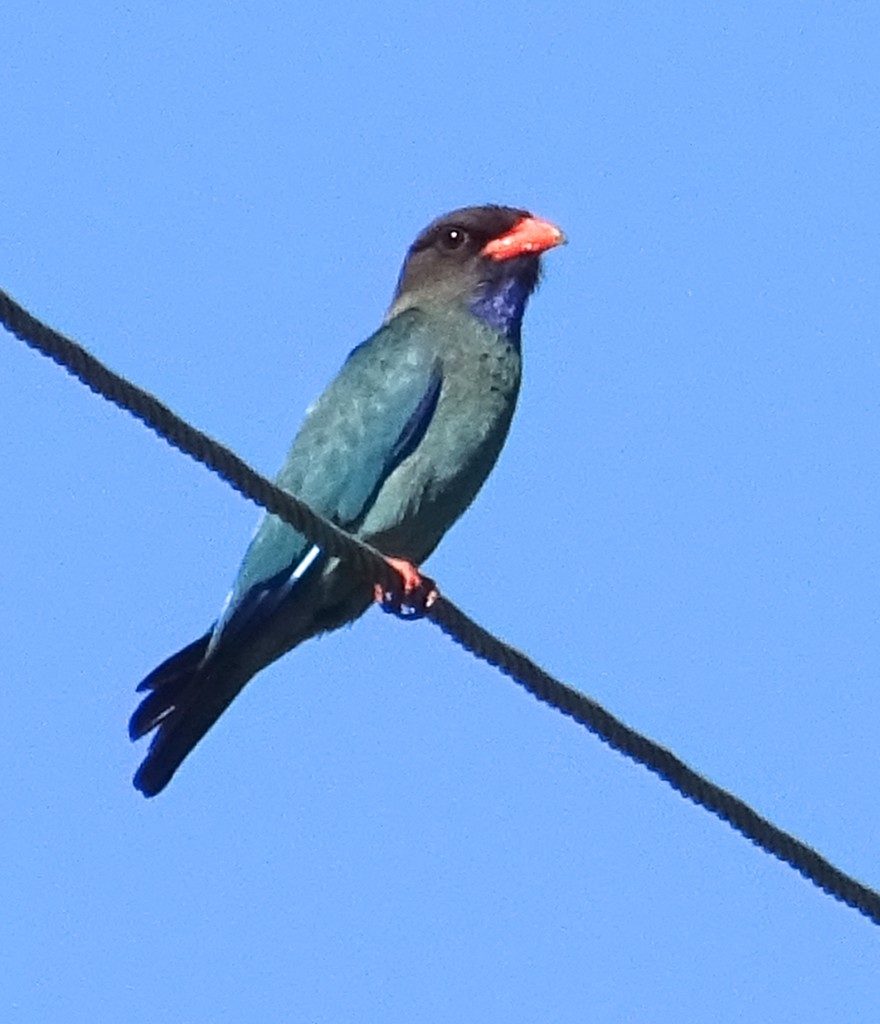 The cost to attend either of these walks is $ 40 ($30 for Paid up members of NELN), or $60 ($50 for NELN Members) for a family of 2 adults and up to 2 children. To book your place, email info@neln.org.au and we will send you all details. For enquiries ph. Richard on 0400 601 668.
____________________________________________________________________________________________________________________________
Saturday 28 October.
Open Day 1.30 to 5.30 pm.
Network speaker: John Moriarty, "Aboriginal Art, Community and Business". 4.30 to 5.30 PM, Community Dinner follows at 6 pm.
John Kundereri Moriarty AM is Chairman and Co-founder of Balarinji, a leading Australian Indigenous design and strategy consultancy he established with Ros Moriarty in 1983. He also co-founded, and co-chairs The Nangala Project, a not-for-profit initiative creating an environment for change to benefit children and youth in remote Indigenous communities.
Born at Borroloola in the Gulf of Carpentaria in the Northern Territory, John was taken from his mother at the age of four and brought up in a number of boys' homes in Sydney and Adelaide under the then government's assimilation policy.
This motivated a lifelong commitment to advocacy for Aboriginal
equality, reconciliation and cultural preservation. Today a full
member of the Yanyuwa people of his birthplace and belonging
ceremonially to the Rainbow Snake and Kangaroo Dreaming, John has held senior and executive positions in Departments of Aboriginal Affairs at both Federal and State Government levels.
John's autobiography, Saltwater Fella, was published by Penguin Books in 2000, and was Highly Commended in the Australian Human Rights Commission Literary Awards
In 1994 Qantas commissioned a painting from Balarinji Designs to decorate a Boeing 747. The team of Aboriginal and non-Aboriginal artists developed distinctive imagery, featuring motifs from Northern and Central Australia, to create one of the world's largest pieces of modern art – a unique B747-400.
(Image below: https://www.wunala.com).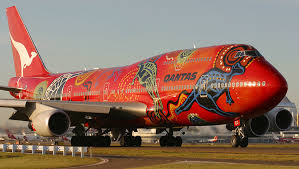 ———————————————————————————————————————————————————————————
Sunday 26 November.
10.30 am to 1 pm. Ecovillage Open Day – tours and talk.
1.30 pm. Monthly Network speakers.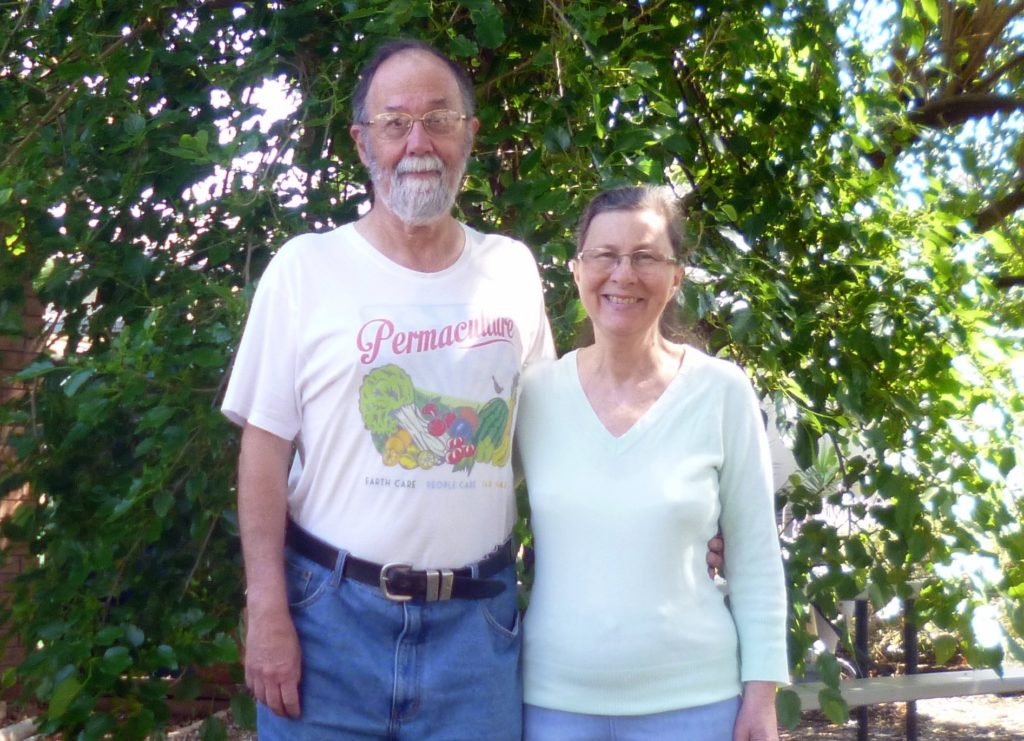 Nev and Linda Sweeney (of Under the Choko Tree) will be talking On "Living Sustainably in Suburbia" (and their wonderful solar cookers)", on Sunday 26 November, from 1.30 to 2.30 p.m.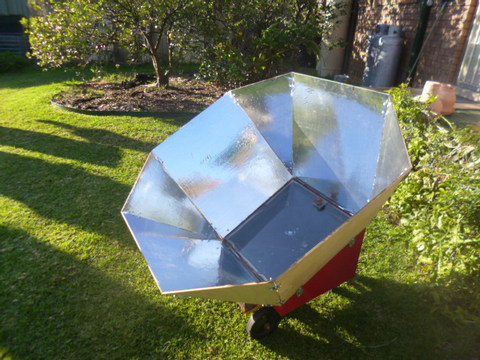 Nev says, "We will be talking about who we are and what we do here at the choko tree. We will describe the systems we use to grow our own food, produce our own energy and treat our wastewater, while giving you a virtual tour of our 600m2 permaculture paradise!"
From fertilizer sausages to renovating a bug hotel, food preserving and cooking with the sun, Nev & Linda Sweeney have been sharing their experiences with others for years. They are both members of Permaculture Sydney West and their home and garden was again part of the annual Sustainable House day.
https://sustainablehouseday.com/house-profile-view/?house_id=9166
The Sweeneys have also appeared on Gardening Australia with Costa Georgiadis and continue to share their knowledge on their website http://www.underthechokotree.com/
And via their Facebook page: Under The Choko Tree.
(NB Rhonda Chang is no longer able to speak at this event)
---
Information.
All events are at the Narara Ecovillage, 25 Research Road, Narara, unless otherwise indicated.
You do not need to register to attend the Open day or Monthly Network talk. You usually do need to register for paid-admission workshops, but this will always be specified.
Cost to attend any part of the Open Day :(unless specified above) individual $10, family $20 (Includes option to hear Monthly NELN Talk). All parts of the Open Days are free to members of NELN and NEV, and those who have paid to attend the Open Day. Community meals ( if listed above): no cost if attending Open Day or NELN Talk. Please bring some food to share. E.g. a salad, soup, bread and cheese, fruit or a dessert.
NB Membership of NELN allows you to attend all Open Days and Monthly NELN Talk, and provides discounts on special workshops and tours. Annual membership costs individual $20, family $40. Join Now!
Save
Save
Save
Save
Save
Save