In 2019, Narara Ecovillage has two types of Open Days
Open Days
This is a low-key opportunity to visit learn about the Village, and take a tour. 
NB Entry to Open Days is $10 per individual or $20 for a family, and free to Network (NELN) members. 

Network membership allows you to attend all Open Days for 12 months, and provides discounts on special workshops and tours. Annual membership costs individual $20, family $40.  Join Now
Village Experience days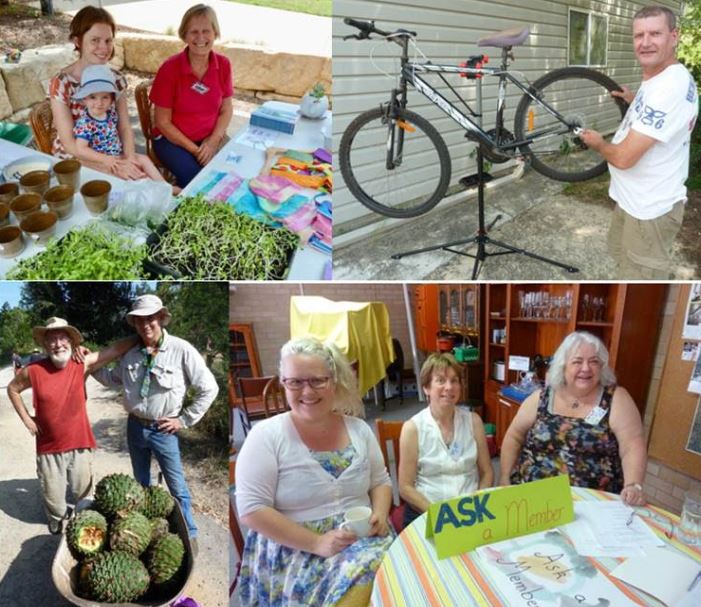 Extending our Welcome
At Narara Ecovillage we usually welcome visitors on the last weekend of every month from January to November.
The tried and tested half-day Open Day format gives a wonderful first glimpse and introduction, and we will hold several open days through the year.
However, requests have been made by those drawn to living in our community to spend more time getting the feel of this magical place and getting to know members of the Narara Ecovillage Cooperative – those of us lucky enough to be intending to live here.
So … in the spirit of trying new things, we are planning to extend our welcome in 2019 with four Village Experience Weekends. In line with the seasons, we hope to be open up our land each quarter: 23/24 February, 25/26 May, 14/15 September and 23/24 November.
The cost for the weekend (entry to both days) is $25 per adult. Kids are free and there is a $10 discount for NELN members and concession card holders. Camping and one specialist house tour have additional costs. Registration in advance for camping and the optional Really Cool Tour is recommended as places for both are limited.
Booking in for the weekend is helpful but not essential: check the relevant listing for a link to the booking site.
2019 dates:
23 -24 February
25-26 May
14-15 September
23-24 November
At other times our front gate is closed so if you would like a private site tour, please 
contact us
.
NB
Entry to Open Days is $10 per individual or $20 for a family, and free to Network (NELN) members. 
 
Network membership allows you to attend all Open Days for 12 months, and provides discounts on special workshops and tours. Annual membership costs individual $20, family $40.  Join Now