Olga Blacha will give the monthly Network talk at the Narara Ecovillage on Saturday 22 July 2017 at 4.30 p.m.  Her topic is "Creating a Garden that Lifts the Human Spirit".
Olga Blacha,  MA Landscape Architecture, Horticulturalist is Owner of Sustainable Natives Plant Nursery, Somersby, NSW.
Olga writes: " We set up our business to primarily fill the gaps in native plants not grown by other plant nurseries and councils, so that a majority of plants can then regenerate a site rather than only a small portion.
A lot of plants we grow are not from orders, so it is our passion for maintaining the bushland in and around Sydney, on Hawkesbury Sandstone that keeps us happy".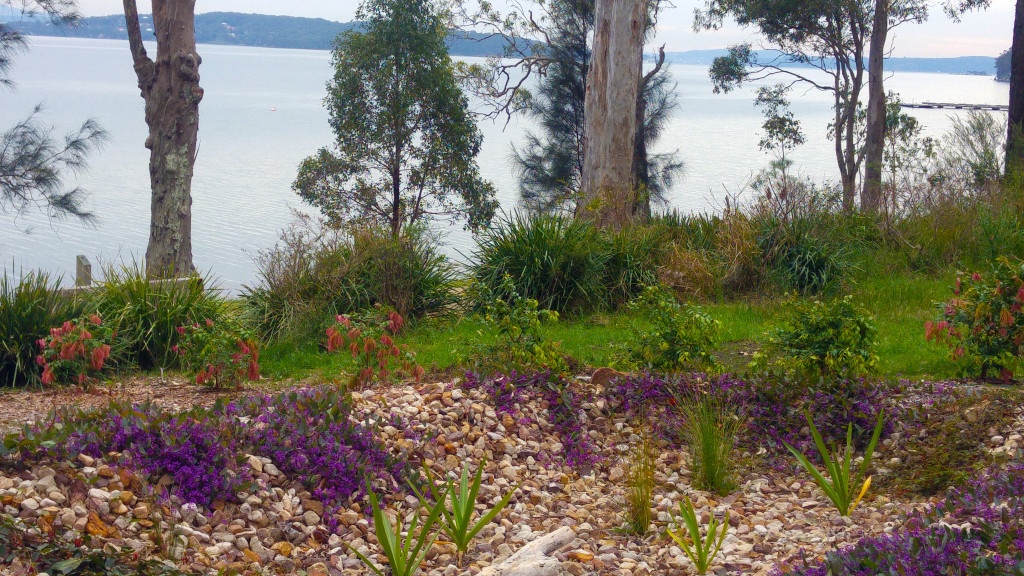 "We are currently developing a part of the nursery for propagating ferns from the Sydney area.
Once we have done that then we are then working on more grasses and sedges.
We sell our plants at a wholesale rate but also do Markets so other customers can purchase them.
We donate a lot of plants to Bushcare programs as well as to Retirement villages and reserves.
We also volunteer our time for the Australian Plants Society, and continue to do that.
Australian Plants attracts birds, and other native fauna back to the property.
The plants help in reducing strong light to your house, can provide shade and a nice microclimate both in summer and winter,
And can smell beautiful – especially fragrant is the Boronia serrulata or Sydney Rock Rose – a real stunner and one of the best smelling plants I know of.
This beautiful plant is very scarce now, but we are working on propagating a lot of these so that they can again be enjoyed by a lot of fellow gardeners.
There are a lot of endangered plants around Sydney which most people are not aware of, and these include the Sydney Bluegum believe it or not, mainly because the natural environment is being reduced, and underscrubbing causes lots of problems to eucalypts".
http://sustainablenatives.com.au